Game information
Name
Never Alone Hotline
Release year
2015
Android release
The Android release of this game has unfortunately been delisted. Please read the FAQs for more information about this phenomenon.
Alternative release
This game has at least one release outside of Apple App Store and Google Play Store. Please read more from the game's description for more information.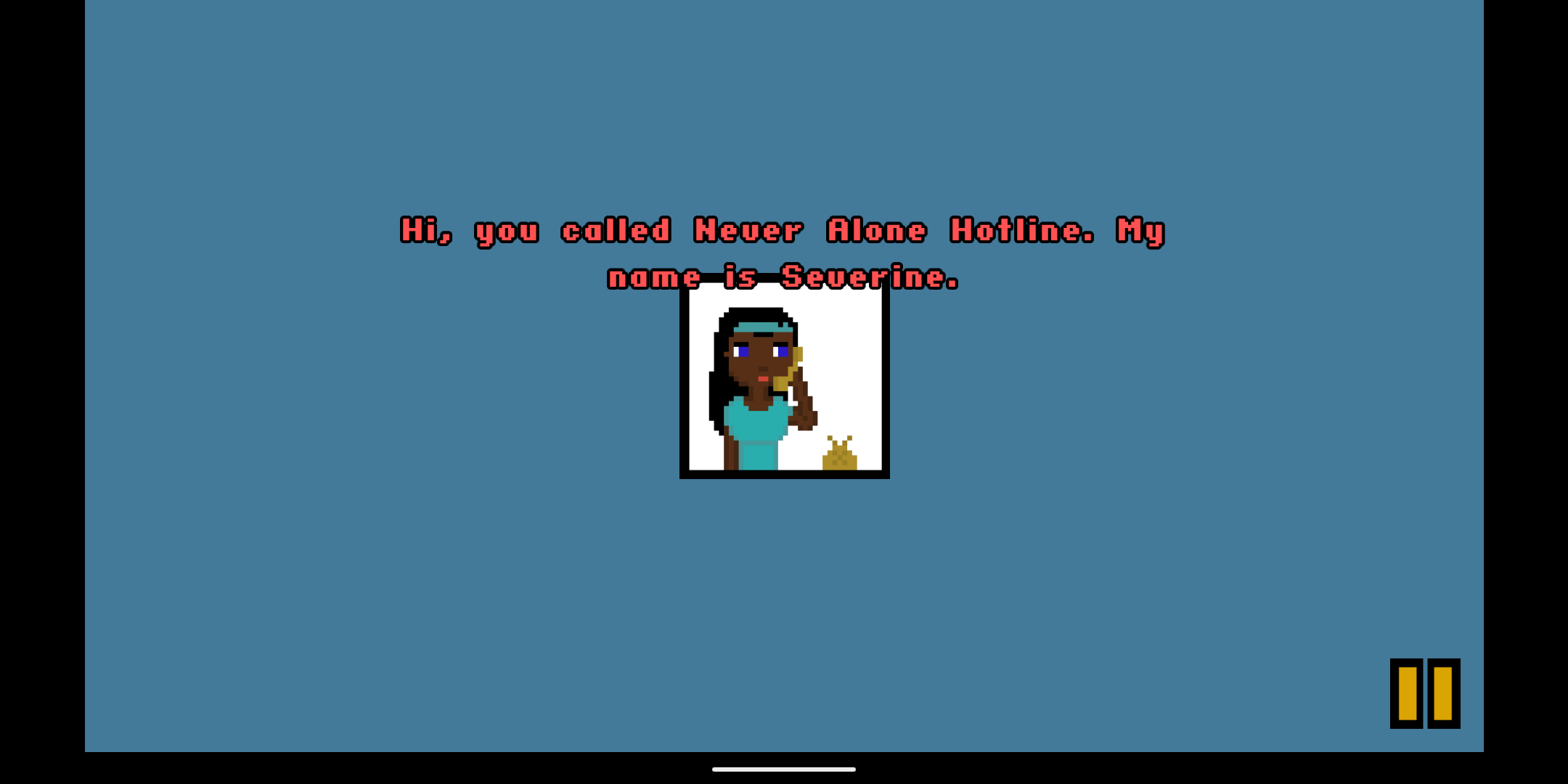 Back in the days I still had enough time to scour the ocean of entries of Ludum Dares, Never Alone Hotline was a real gem I managed to dig up. As an operator for the titular phoe service, you receive a wide range of callers, ranging from bizarre to halfway creepy to somewhat heartbreaking, all of which are surprisingly well-written. You get to choose your responses and actually get to drive the conversation into unlikely and interesting directions, and that obviously means you should play it more than once (the Google Play Games achievements are unfortunately no longer functional, else it would have made some good hunting). It's hard to argue about a better way to spend 10 minutes (which might possibly be much longer if you happen to be right audience).
Alternative release